December 16th GTA V will be shutdown on ps3 and 360 but can you believe that mortal kombat 2 online for ps3 still stands
It has outlasted the killzone and resistance series which were pure gold on pshttps://www.rockstargames.com/newswire/article/51989315o2aa3a/gta-online-for-playstation-3-and-xbox-360-will-shut-down-on-december-PS3.
Does anyone have an idea on when the plug will finally be pulled from PS3 and 360 online servers??
Im just in shock that you can still play street fighter 2 hd remix and MKAK mk2 online with no word
on when there ever gonna be shut down.Ill link you to the halo 3 and GTA V shutdown articles
But I really am ready for he ps3 and 360 to be shutoff across the board I think the online servers
have been up for too long.PS3 was never the same for me after april 2014 when they shutdown the online servers for reisistance series which IMO were the heart and soul of a sony fanboy and the ps3
343 Industries announced today that the servers for Halo 3, Halo Reach, and the rest of the franchise's Xbox 360 catalog will be shutting down in January.
www.ign.com
As we continue to move forward with updates and support for the PlayStation 4, Xbox One, and PC versions of Grand Theft Auto Online — as well as prepare for this Fall's launches of the new expanded and enhanced versions of Grand Theft Auto V and Grand...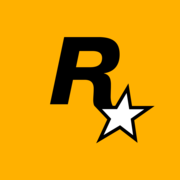 www.rockstargames.com