It's actually Freddy Marvel
so before i start i know someone will say it doesnt matter and maybe even the writer of the comic said someones costume in the comic does not determine if they are playable or not, BUT lets just look at and discuss the characters we have seen in both the comic and the game, and also ones we have seen in previous MK games and the comic.
it seems to me that characters who are shown with a new costume in the comic will be playable and there are a few examples of it.
Reptile:
game alt costume (said to be story related) in his first appearance
Goro:
same costume as MKX promo pic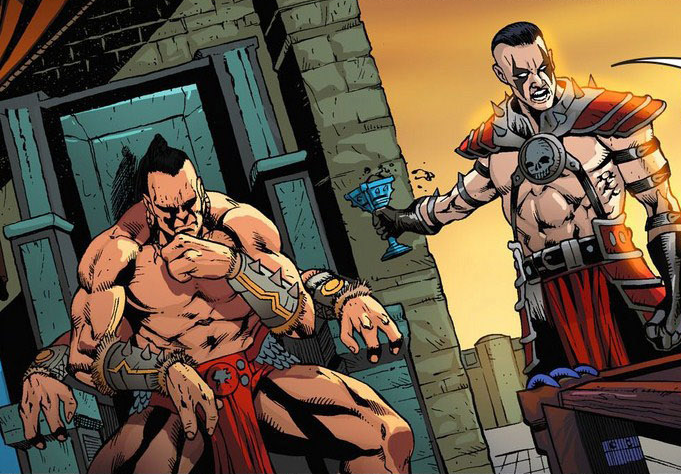 Mileena:
same as her MKX game costume seen in the story trailer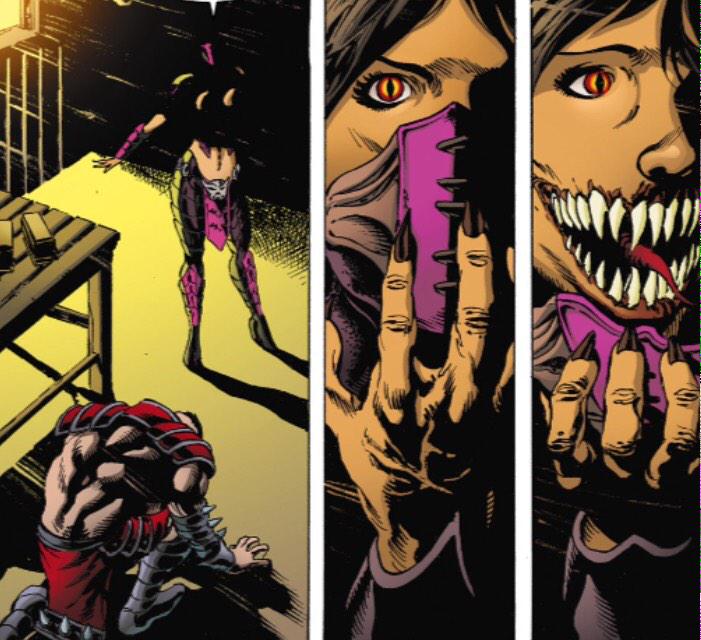 Scorpion
also has his in game costume as well but he was shown day 1 and in the first issues of the comic so i im sure youve all seen that.
Raiden
also has his in game costume
now we have existing characters who we have seen in the comic but not (for certain) in the game
Sonya:
who we know is playable but hasnt been officially confirmed yet is definitely wearing a new look which is probably an alt for MKX (like reptile is wearing)
Johnny Cage:
latest issue and this look is not from MK9 either but no in game footage yet (possibly in the latest trailer but not completely sure)
Then there are characters who are wearing costumes from older games in the comic
Kenshi:
wearing MK9 costume
Reiko:
wearing his MKA costume (my guess is Kotal kills him and eats his heart)
Fujin:
wearing his MKA costume, ("V" is just darker)
same with Jarek/Tasia and also Mavado who boon hinted wasnt in, (i didnt add them because they show up once briefly) they have their old costumes from the last MK game they were in. so while it might be said that the costumes prove nothing it looks like it might be showing who has new designs for MKX and usually that means the character is playable, the one discrepancy is
Rain
who was shown in his MK9 costume in the comic but in the MKX trailer had a new look. The characters in their old costumes might be unlikely to be playable, Fujin doesnt seem to have a big role in the comic, Reiko does but Kotal is after him and Raiden's flash forward showed him eating someones heart, and Kenshi was only seen when his son was a child (there was that fatality pic but that could just be Takeda).
What do you guys think? (
AFTER
reading my post)