Administrator and Community Engineer
Administrator
Switch-like Steam portable is coming this December
www.polygon.com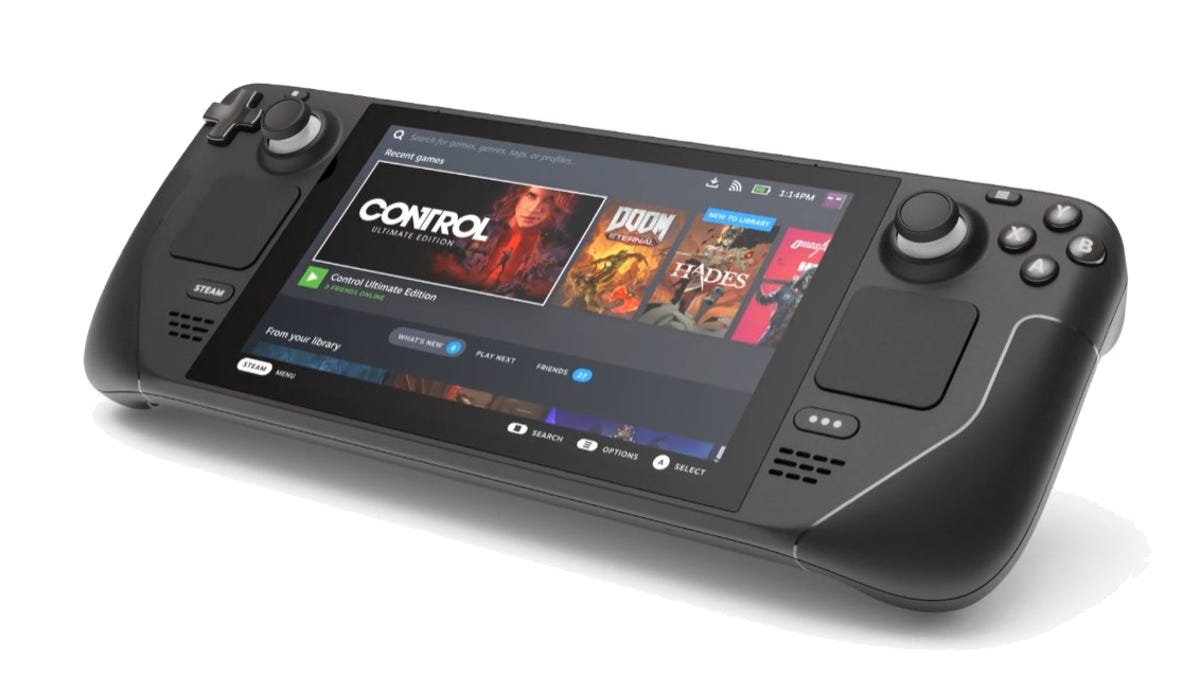 A new challenger enters the portable gaming market

kotaku.com
(The first article has more information, and the second has better pics)
This is really, really interesting. If it works as promised, it could be legit competition for the Switch, being more flexible, more powerful, with a bigger library of games and publishers, and having better controls.
Two thumbsticks
D-pad
8 triggers (on the back and shoulders)
Touchscreen
Two trackpads
Microphones
Speaker
Headphone jack
Bluetooth audio
MicroSD for additional storage
The dock (sold separately) has:
Two USB 3
One USB 2
HDMI
DisplayPort
Ethernet
It's an open system and even though it ships with SteamOS by default, you could technically install whatever you want on it.
Seems like a really great idea and I'm curious to know what you guys think. They're $399 and I would definitely pick one up to get some gaming in on the go.