Stage Interaction Combos - Ripper Variation
There seems to be a bunch of Interactions which can be used to enhance Kanos Damage output , i have not seen a thread about it so i start this one
and i I will post here the usefull Kano Interaction Kombos. So Far i have checked out the first Row of Stages, others will follow in the Future.
Not all interactables are usefull in Term of that you get more Damage out of them then by doing some regular combo finisher so i let them out.
INT=Interactable Button
INT-D= Holding Down while Pressing the Interact Button to Change the direction of the "Projectile"
Offensive Bar = Off
Defensive Bar = Def
Work In Progress, will be Updated! ( Shinnoks Bone Temple seems so far to be the best Stage in Term of Damage Output/Options. Raw Damage goes to Cyber Lin Kei Assembly but its a one time thing.)
_ _ _ _ _ _ _ _ _ _ _ _ _ _ _ _ _ _ _ _ _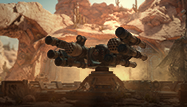 Stage:
Special Forces Desert Command
Interactable:
Right Corner, Car
Position:
(Can be you or Opponent in the Corner)
2,4,1+3AMP~F2~INT = 313 Damage / 1 Off - 1 Def
Basic Strings Missing - coming soon tm
_ _ _ _ _ _ _ _ _ _ _ _ _ _ _ _ _ _ _ _ _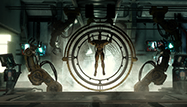 Stage:
Cyber Lin Kuei Assembly
Interactable:
Right Corner, 3 Tech Balls
Position:
Opponent in the Corner
2,4,1+3AMP,4~INT-D,3~INT-D = 373 Damage / 1 Off - 2 Def
2,4,1+3AMP,4~INT-D,4~BF3 = 346 Damage / 1 Off - 1 Def
2,4,1+3AMP,4~INT-D,4~BF3AMP = 378 Damage / 2 Off - 1 Def
2,4,1+3AMP,4~INT-D,F2~DBF2 = 380 Damage / 1 Off - 1 Def
2,4,1+3AMP,4~INT-D,F2~DBF2 AMP = 408 Damage / 2 Off - 1 Def
_ _ _ _ _ _ _ _ _ _ _ _ _ _ _ _ _ _ _ _ _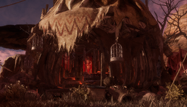 Stage:
Tarkatan War Kamp
Interactable:
Left Side, Spear
Position:
Doable from Both Sides
F1,2~INT = 229 Damage / 1 Def
2,2~INT = 239 / 1 Def
2,4,1+2Amp~2,2~INT = 318 Damage / 1 Off - 1 Def
_ _ _ _ _ _ _ _ _ _ _ _ _ _ _ _ _ _ _ _ _
Stage:
Shang Tsung's Island Ruins
Interactable:
Right Side - Morning Star/Flail
Position:
Doable from Both Sides
F1,2~INT = 229 Damage / 1 Def
2,2~INT = 239 / 1 Def
2,4,1+2Amp~2,2~INT = 318 Damage / 1 Off - 1 Def

Interactable:
Left Side - Spear
Position:
Doable from Both Sides
F1,2~INT = 211 Damage / 1 Def
_ _ _ _ _ _ _ _ _ _ _ _ _ _ _ _ _ _ _ _ _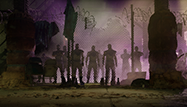 Stage:
Black Dragon Fight Club
Interactable:
Left Side, Chainsaw
Position:
Doable from Both Sides
F1,2~INT = 202 Damage / 1 Def
2,2~INT = 211 Damage / 1 Def
2,4,1+3AMP~2,2~INT = 297 Damage / 1 Off - 1 Def

Interactable:
Right Side, Hammer
Position:
Doable from Both Sides
F1,2~INT = 229 Damage / 1Def
_ _ _ _ _ _ _ _ _ _ _ _ _ _ _ _ _ _ _ _ _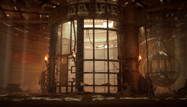 Stage:
Colliseum Beast Pen
Interactable:
Right Side, Bone
Position:
Doable from Both Sides
F1,2~INT = 265 Damage / 1 Def
_ _ _ _ _ _ _ _ _ _ _ _ _ _ _ _ _ _ _ _ _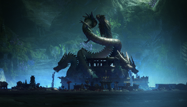 Stage:
Wu Shi Dragon Grotto
Interactable:
Left Side Corner, Spike
Position:
Enemy in the Corner
F1,2~INT = 229 Damage / 1 Def
3,4~INT = 229 Damage / 1 Def
2,2~INT = 239 Damage / 1 Def
2,4,1+3AMP,4~INT = 334 Damage / 1 Off - 1 Def

Interactable:
Left Side Corner, Spike
Position:
You in the Corner
3,4~INT = 229 Damage / 1 Def
2,2~INT = 239 Damage / 1 Def
2,4,1+3AMP, F1,2~INT = 311 Damage / 1 Def - 1 Off
2,4,1+3AMP, Dash~2,2~INT = 318 Damage / 1 Def -1 Off

Interactable:
Center, Sword (INT-D)
Position:
Doable from Both Sides
F1,2~INT-D = 229 Damage / 1 Def
1,1~INT-D = 229 Damage / 1 Def
2,4~INT-D = 229 Damage / 1 Def
2,2~INT-D = 239 Damage / 1 Def
2,4,1+3AMP~Dash~2,2~INT-D = 318 Damage / 1 Def - 1 Off
2,4,1+3AMP~Dash~3~INT-D= 319 Damage / 1 Def - 1 Off
2,4,1+3AMP~4~INT-D= 334 Damage / 1 Def - 1 Off
_ _ _ _ _ _ _ _ _ _ _ _ _ _ _ _ _ _ _ _ _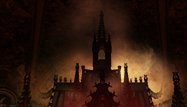 Stage:
Shinnoks Bone Temple
Interactable:
Right&Left Side, Bowl with Spike
Position:
Doable from Both Sides
1,1~INT = 229 Damage / 1 Def
F1,2~INT = 229 Damage / 1 Def
3,4~INT = 229 Damage / 1 Def
2,2~INT = 239 Damage / 1Def
2,4,1+3AMP,4~INT = 334 Damage / 1 Def - 1 Off
2,4,1+3AMP,F2~INT = 342 Damage / 1 Def - 1 Off
2,4,1+3AMP,Dash~1,1~F2~INT = 359 Damage / 1 Def - 1 Off

Interactable:
Left Side Corner , Sickle
Position:
Enemy in the Corner
2,4,1+3AMP~3~INT = 319 Damage / 1 Def - 1 Off

Interactable:
Left Side Corner , Sickle
Position:
You in the Corner
1,1~INT = 229 Damage / 1 Def
3,4~INT= 229 Damage / 1 Def
2,2~INT = 329 / 1 Def