APRIL 16, 2013​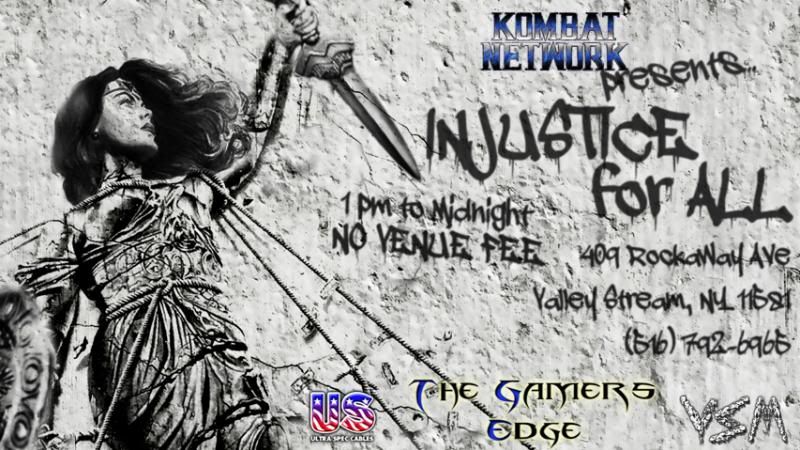 And of course, just for the sake of easy copy and paste:
Kombat Network Presents: Injustice For All
Injustice Release Party
April 16, 2013
Venue:
The Gamers Edge
409 Rockaway Ave
Valley Stream, NY 11581
516-792-6965
Time:
1pm to Midnight (possibly later)
NO VENUE FEE... THIS IS A FREE EVENT!!!
There will be multiple setups of Injustice on both PS3 and 360.
Come play, chill, hang out, hit the lab, play competitive matches or fun matches, story mode...
All to be streamed on KombatNetwork!