We are returned! Death to the False Emperor!
What happens when you combine a judoka, a mercenary and the Terminator, and add in just a dash of Trevor Goddard's inspiration and atrocious Australian accent? Why, you get the one and only Kano of course!
'ello baby.
And ladies and gents, back from an extended hiatus, I give you the Lost, Kano retrospective!
Shad and Razor take us on a journey from the Black Dragon dens on iniquity, his iconic look and fatality, Kano being the sneakiest of sneks, the abomination that is Armageddon (I will never pass up on opportunity to shit on Armageddon), the glories of Shang and Kano firing bazookas in the Living Forest and the seeming culmination of Kano's story with Sonya (at long fucking last) as well as rumours about his possible offspring…..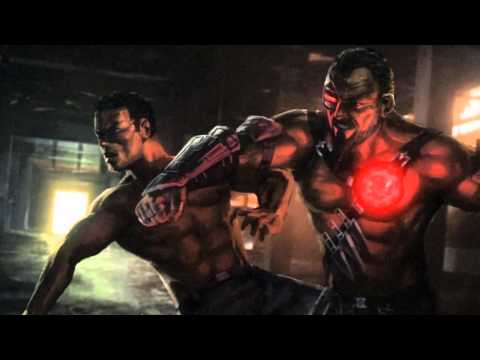 Parental discipline, Kano style.
………..and, of course, the inimitable Mr Goddard.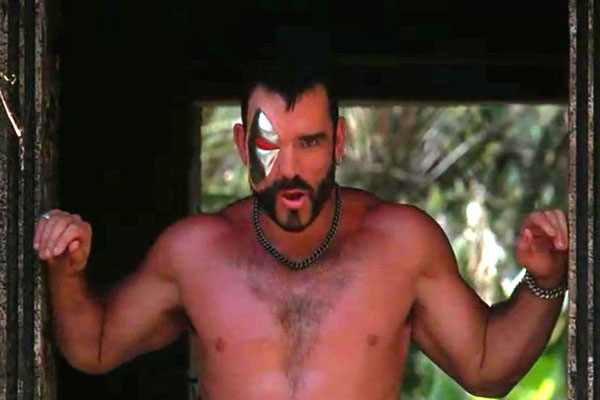 Mwah.
I was always ambivalent on Kano...until MKX. Everything about Kano in MKX, from how incredible he looked in his reveal, the perfect combination of barbarity and swagger and his gameplay, was absolutely perfect to me and represents, to me, arguably the single best distillation of a Mortal Kombat character ever achieved. I say that as an unashamed Cybernetic main…..
Zoning knives, re-stand lasers, IA air cannonbals OH MY!
….and Commando pocket
Grappling is clearly the greatest fighting style, in both real life and in fighting games, particularly when combined with clinchwork, clotheslines (FROM HELL) and sweet double legs.
I don't think MKX Kano is the best MK character. But I do think he's the best Kano could possibly be. And thanks to MKX Kano, I have learned to love Kano. Kano fanboys may be far and few between, but they have a loyal Black Dragon in me.
I guess you could say he....stole my heart.
No, I'm not proud of that one.
Of course not even Shad and Razor can cover everything, such as why Kano was a low-key top 10 character filled to the goddamn brim with dirt, in MKX, with every variation viable and probably the best character to pocket and, quite possibly, a bottom 5 community in terms of downplaying. Again, I mained the character. I say this from a place of love.
At least I didn't main Cutthroat though. I have some dignity.
https://www.trueachievements.com/customimages/033224.jpg
Also, shout out to "no charge". It's one of the most succinct pieces of effective shit talk in all of fighting games. And as always, check back to TYM everyday for all the latest news on Mortal Kombat, Injustice and everything NRS! In particular, I have assurances from
@Shad
that the next retrospective is coming soon....and it is half human, half dragon....an Outworld Prince.....
Last edited by a moderator: