Your mind tricks won't harm me!!!
MORTAL KOMBAT Co-Creator Ed Boon Wants An INJUSTICE Movie; Shares JUSTICE LEAGUE Snyder Cut Support
The Injustice video games featured a dark spin on the DC Universe, and the the man who spearheaded them has talked about a possible movie and his support for Zack Snyder's Justice League Snyder Cut!
RubyGoldstone
| 4/6/2020
During a recent series of Tweets,
Mortal Kombat
co-creator Ed Boon expressed a desire to see a movie adaptation of video game
Injustice: Gods Among Us
. Developed by his NetherRealm Studios, the game left a lasting impression on DC Comics fans for its dark and twisted take on the DC Universe, which saw Batman and Superman go to war with the fate of the Earth on the line.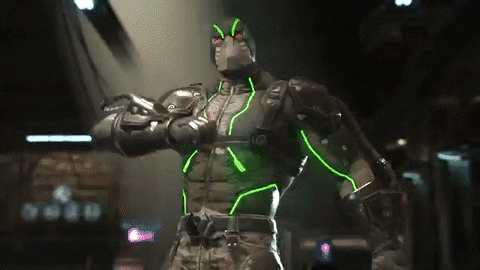 That comes after The Joker sets off a nuclear bomb in Metropolis which kills Lois Lane and countless others. Out of his mind with grief and rage, the Man of Steel punches a hole through the Clown Prince of Crime's chest and establishes his rule over the planet.
Hinting that he would like to see the Injustice video games adapted into a movie one day, he also reflected on visiting the set of
Batman v Superman: Dawn of Justice
before sharing his support for the release of the Snyder Cut, Zack Snyder's fabled version of
Justice League
.
Batman v Superman
's Knightmare scene seemed to be heavily inspired by the Injustice video games, and Snyder's planned
Justice League: Part 2
was going to take place in a world where Superman had fallen under the spell of Darkseid and the Anti-Life Equation.
https://www.comicbookmovie.com/justice_league/mortal-kombat-co-creator-ed-boon-wants-an-injustice-movie-shares-justice-league-snyder-cut-support-a174369#gs.wn4cwm