VS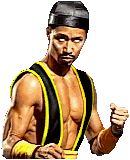 Rules of this discussion:
You may contribute anything that will further the interest and understanding of the matchup. This includes strategies, videos, combos, etc.
Feel free to answer the default questions posed in the first reply, though you are not required to do so.
Please keep the discussion focused on the two characters in question.