Like with MK:X, the Killer Instinct community has awaited the reveal of another new character in the upcoming second season of their game at Evolution 2014. Well, just moments ago, Maya was announced as the newest addition to the roster. Below is an image confirming the reveal. Credits to Killer Instinct Central's Twitter for spreading the word to the global Internet population, as well as to TYM member C-Sword for sharing the post!
UPDATE - Check out this post by Johnny San to catch up on everything shared at the Killer Instinct panel in EVO 2014, including Maya's reveal and the concept of Air Counter Breakers:
http://testyourmight.com/threads/killer-instinct-evo-panel-maya-air-counterbreakers-and-more.44697/
https://twitter.com/KI_Central/status/487713217607512064
​
Also, credits to @
C-Sword
for this disclosed image.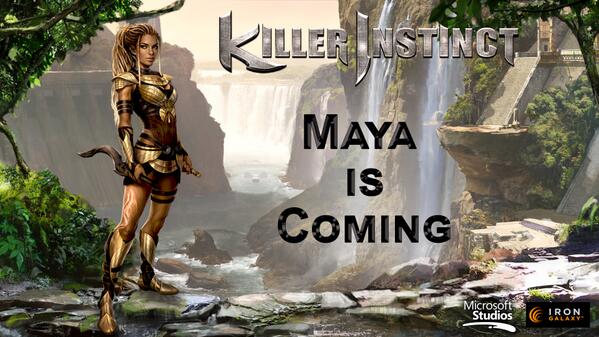 ​
What do you, the players, make of this revelation? Share your thoughts!
- article edited by AK RM Blake
Last edited by a moderator: