Owner / Director
Administrator
As I
teased yesterday
, we've been hard at work to get this new feature available for all members. With the help of
@Alien Substance
we've been able to get some really awesome MKX character variation icons that will appear under your avatar when on mobile or desktop version of TYM.
As of now, all known characters and their known variations are available for you to "wear". It is incredibly easy to use and swap out if for example you decided to try out Sub-Zero's "Cryomancer" today rather than "Grandmaster" yesterday.
FAQ's
- Yes, more game icons will come as
@Alien Substance
is able to provide them
- This feature is for everyone
STEP 1:
STEP 2:
Thanks to
@Youphemism
here's a quick gif tutorial!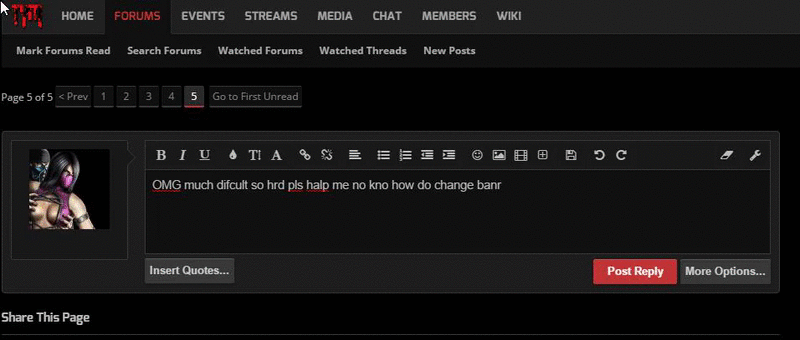 @Alien Substance
is responsible for all of these awesome icons, fyi!
Last edited: