The future of law enforcement.
Administrator
Premium Supporter
The Ultimate RoboCop Guide
​
RoboCop Primer - Start Here
​
Character Background:

RoboCop is a 1987 cyberpunk action film directed by Paul Verhoeven and starring Peter Weller. Set in a crime-ridden Detroit, Michigan, in the near future, RoboCop centers on police officer Alex Murphy (Weller) who is murdered by a gang of criminals and subsequently revived by the megacorporation Omni Consumer Products as the superhuman cyborg law enforcer RoboCop.

Themes that make up the basis of RoboCop include media influence, gentrification, corruption, authoritarianism, greed, privatization, capitalism, identity, dystopia and human nature. It received positive reviews and was cited as one of the best films of 1987, spawning a franchise that included merchandise, two sequels, a television series, a remake, two animated TV series, a television mini-series, video games, and a number of comic book adaptations/crossovers.

Director Paul Verhoeven, known for his heavy use of Christian symbolism, states in the documentary Flesh and Steel: The Making of RoboCop (featured on the RoboCop DVD) that his intention was to portray RoboCop as a Christ figure. This is represented in Murphy's horrific death alluding to the crucifixion of Jesus, his return alluding to the resurrection of Jesus, and the showdown with Clarence Boddicker at the steel mill, which finds RoboCop trudging through ankle-deep water, which alludes to Jesus walking on water.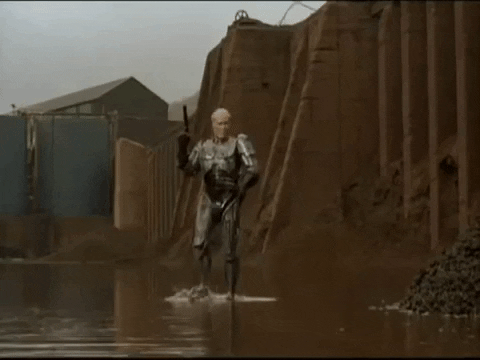 RoboCop "walking on water", alluding to his design as a Christ figure.
​
According to Rob Bottin, the designer of RoboCop's suit, "RoboCop looks the way he does because that's the way a man's body works! Although we went through fifty different variations, developing his character, everything came back to man-like. It's definitely a guy in the suit, which doesn't belittle it any."

The movie was originally given an X rating by the Motion Picture Association of America (MPAA) in 1987 due to its graphic violence. To appease the requirements of the ratings board, Verhoeven reduced the blood and gore in the most violent scenes in the movie, including ED-209's shooting of Kinney in the boardroom, Bobby being shot in the leg, the Boddicker gang's execution of Murphy with shotguns, and the final battle with Boddicker. Verhoeven also added humorous commercials throughout the news broadcasts to lighten the mood and distract from the violent aspects of the movie (most of the commercials satirize various aspects of the American consumer culture, such as the commercial for the 6000 SUX sedan). After 11 original X ratings, the film was eventually given an R rating for graphic violence, strong language, and brief nudity.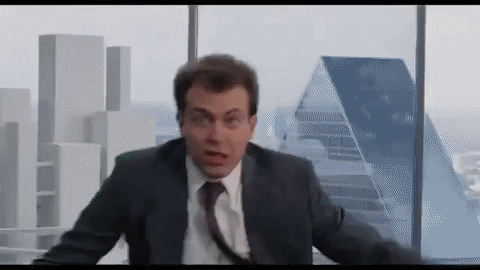 a malfunctioning ED-209 unloading on poor Mr. Kinney
​
Rotten Tomatoes retrospectively gave it a rating of 89% based on 65 reviews and an average rating of 7.82/10. The site's consensus is: "While over-the-top and gory, RoboCop is also a surprisingly smart sci-fi flick that uses ultraviolence to disguise its satire of American culture".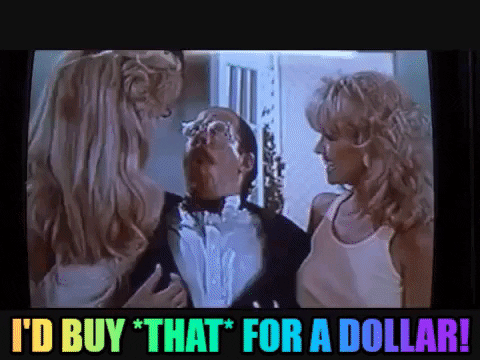 ​
Last edited: